It was a nice, if fairly uneventful summer (excluding a very pleasant early June trip back to the old stomping grounds in Nueba Yol, various family events, a fractured rib, and other sundries).  I did get a fair amount of reading done, especially of the non-directly-work-related variety.  And so, to close one door and open another, I've detailed the fruits of my reading-vacation below.  What this list doesn't include: various heaps of scholarly articles, similarly-themed books, books that I've forgotten, and all of the back issues of Hot Rod magazine that I managed to catch up on.  For some of the items below, I've included a short, often randomly inspired comment or two.  (Plot summaries, discussion questions, and prefabricated essays will cost you extra.) Enjoy!  I sure did.
Fiction:
Seed, Rob Ziegler  (A solid, well-written post-apocalyptic novel that bogs down a bit amidst the narrative machinery.)
LoveStar, Andri Snaer Magnason (One of  the most enjoyable reads of the summer: a deadly serious yet often hilarious, fantastic, touching, dystopic account of big data's mastication of human life.)
Galveston, Nic Pizzolatto (A worthy attempt to upgrade the hard-boiled genre.)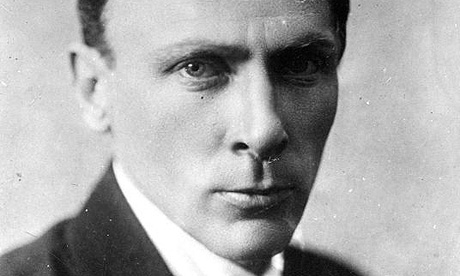 Master and Margarita, Mikhail Bulgakov (Oh, tovarich!  A conversation with my life-long-ladyfriend compelled me to pick up Bulgakov's masterpiece again, thirty years after it first ensnared me.  Once again, the master works his magic. 
Journey to the End of the Night, Louis-Ferdinand Celine (After knocking on the first door on Memory Lane, I felt compelled to revisit that scarier, darker house next door.  And, as usual, I can't believe how many new rooms and denizens I discovered on my second visit.)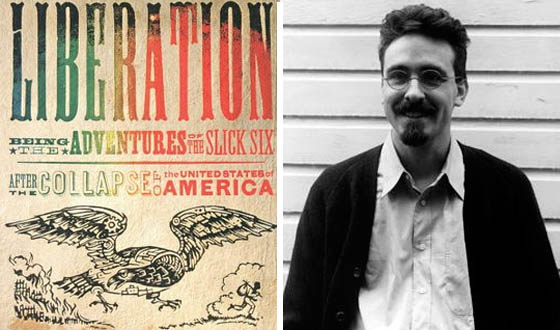 Liberation: Being the Adventures of the Slick Six After the Collapse of the United States of America, Brian Slattery (The first of two Slattery novels on the list.  Some have labeled him an acolyte of Pynchon.  And he is, but a deviant acolyte.  I ended up preferring this earlier novel to his latest – -see below.)
Angel Baby: A Novel, Richard Lange (Another effort to upgrade the hard-boiled.  This one slightly more successful.)
American Rust: A Novel, Philipp Meyer (So, I guess his latest novel is getting some good press.  Maybe this is the warmup act.  Here, ambition unholstered, he takes on post-industrial working-class life.  Kept me wondering if a certain kind of realism is really up to that task anymore.)  
The History of Vegas, Jodi Angel
West of Here, Jonathan Evison
Love Like Hate: A Novel, Linh Dinh (My colleague Isabelle Pelaud recommended this one.  The writing is incredible, the narrative architecture fascinating, the engagement with history scary and compelling.)
Battleborn, Claire Vaye Watkins (To be brief: despite a promising setting (the depleted dreamland of the American West), a disappointing first collection of short stories.)
The Yellow Birds: A Novel, Kevin Powers
The Mirage, Matt Ruff (I really dug Ruff's earlier madcap, prodigious Sewer, Gas and Electric.  His latest is akin to Chabon's Yiddish Policeman's Union and Lavie Tidhar's excellent Osama: A Novel.  Ruff's hyrbridizes Chanbon's alternative history police procedural to Tidhar's murkier alternative history nightmare.)
The Coldest Night, Robert Olmstead
Lost Everything, Brian Slattery (Second Slattery novel of the summer.  Though good, this one made up in solemnity for what it lacked in verbal snap, crackle, pop.  A bit like a mashup of the two roads – – McCarthy's and Kerouac's – – with a sprinkle of H.G. Wells' WoW.) 
This Is How You Lose Her, Junot Diaz  (Friends seem to either love or hate the latest installment of Diaz's reinvented Portrait of the Artist as a Young Man.  I think I prefer the earlier Drown because it's less assured.)
Tenth of December, George Saunders (The inestimable David McCormick turned me on to Saunders when he was a twinkle in the New Yorker's eye.  I have to admit: the earlier, more gonzo Saunders still floats my boat higher.)
The Valley of the Moon, Jack London  (Part of the continuing saga of reading every single word ever typed by Jack London.  We all need irrational, quixotic projects.  Don't we?)
The Assassination Bureau Ltd., Jack London (See above.)
Leviathan Wakes, James Corey (Epic sci-fi space opera prose spectacle anyone?  Game on!)
The Kings of Cool, Don Winslow 

California Girl, T. Jefferson Parker (Sorry.  History repeats itself first as tragedy and then as comedy: California neo-noir continues to struggle in the shadows of giants like Chandler, Cain, Hammett, etc.) 
         Zombies
Exit Kingdom, Alden Bell  (Bell's – – aka Josh Gaylord's – – follow-up to his first lovely zombie novel, thoroughly celebrated in one of BiB.net's first posts.  An excellent prequel to The Reapers Are the Angels, and Bell once again sets the standard for taking the zombie-as-literary-possibility seriously.) 
The Last Bastion of the Living: A Futuristic Zombie Novel, Rhiannon Frater (I'm going to confess: this one and the following are Kindle reads.  And, in most cases,  I've only included the "first book" in what are usually a series of books.  This is true pulp fiction – – both in terms of the medium and craft.  The prose style is on par with your average eighth-grader's book report; though usually pretty simple-minded, the plots can become quite enchantingly convoluted in pursuit of complication; the characters are more like Ikea coat stands to support action and dialogue.  Still, taken en masse, there is a lot of cultural dreamwork here.)  
Exodus (Extinction Point series), Paul Antony Jones
Day by Day Armageddon, J. L. Bourne
The Dead Years – Volume 1 (A Post-Apocalyptic Thriller),Jeff Olah
Double Dead: Bad Blood, Chuck Wendig
Zombie Patrol (Walking Plague Trilogy #1), J.R. Rain, Elizabeth Basque
My Last Testament (Zombie Books of Survival), George Milonas
Arisen, Book Two – Mogadishu of the Dead, Glynn James, Michael Stephen Fuchs (Is this the one that records the all-female Somalian assassination kick squad cavorting around the world?  Probably not.  But that brilliant invention is definitely buried somewhere in the zombie-themed stack of bytes on my Kindle.)
The Remaining, D.J. Molles
Apocalypse Z: The Beginning of the End, Manuel Loureiro (Fun, spanish rewrite of Matheson's I Am Legend.)
Poetry:
Slow Lightning, Corral, Eduardo Corral (Can you say "mindblowing"? In spanglish?  This is soul-squeezing poetry.  Buy it.  Read it.  Throw it from the top floors of skyscrapers.  Feed it to your children with milk and vinegar.  Etc.)
Non-fiction:
The Problem with Work: Feminism, Marxism, Antiwork Politics, and Postwork Imaginaries, Kathi Weeks (An American political scientist takes Italy's autonomist marxist heritage seriously.  The prose remains trapped in American political science – – but the re-reading of the autonomists proves fertile.)
To Save Everything, Click Here: The Folly of Technological Solutionism, Evgeny Morozov (A notch above the usual "Overthrow the digital overlords!" rant.)
Whitey Bulger: America's Most Wanted Gangster and the Manhunt That Brought Him to Justice, Kevin Cullen, Shelley Murphy (Who could resist reading this as Boston's favorite Cain stood before justice?  No charges of over-complicating things here.  By-the-numbers journo account of Bulger's bloody wake.)
The Purple Decades: A Reader, Tom Wolfe  (I'm trying so hard to appreciate Wolfe's "new" journalism.  I am.  Really.)
Punk Rock: An Oral History, John Robb, Lars Fredriksen
Zealot: The Life and Times of Jesus of Nazareth Hardcover, Reza Aslan  (The religion prof takes down one of Fox News' talking heads on-air.  Professional courtesy demands that I buy and read the book.)
Networked: The New Social Operating System by Lee Rainie and Barry Wellman
Immaterial Labor, Precarity, and Recomposition, Edna Brophy and Greig de Peuter
The Immaterial: knowledge, value and capital, Andre Gorz (One of Gorz's final books and evidence of the unstoppable power of human intellect.  Period.)
Cheever: A Life, Blake Bailey
A Thousand Machines, Gerald Raunig
Monsters of the Market: Zombies, Vampires and Global Capitalism, David McNally (The current popular zombie fixation holds the key to unlocking the deep, dark secrets of our enthrallment to capitalist domination.  Yes, some days, I'm almost sure.  Dave McNally's book offers qualified support for my misty intuition.)  
All for a Few Perfect Waves: The Audacious Life and Legend of Rebel Surfer Miki Dora, David Rensin (The quintessential SoCal surf rat and prototype for future punks everywhere.  A surprisingly good and rich bio of Da Cat.)
Voodoo Wave: Inside a Season of Triumph and Tumult at Maverick's, Mark Kreidler